The burgeoning business of furniture-making, interior decoration 
Nigerian entrepreneurs are finding opportunities in furniture-making and interior design. Many of them are introducing innovations, redefining the sector that was once known as 'old men's industry'.
In the furniture-making industry, which is a critical part of interior decoration, Blessing Ohikhena Sule has proved that a woman can do whatever a man can.
Sule is the chief executive of the Lagos-based AASIS Resources Nigeria Limited and is not ashamed to be called a 'carpenter'.
A graduate of Computer Science from the University of Benin, Blessing also holds an Ordinary National Diploma (OND) in Accounting from the Federal Polytechnic, Bida, Niger State.
The Edo State-born entrepreneur started with just N2,000. She was motivated to set up her own business few years ago because she always wanted to force herself out of poverty.
"I have always wanted to be my own boss. I grew up with all men and have always wanted to better my life to kill poverty. One thing I know, for sure, is that if you don't build your business, someone will employ you to build theirs," she tells Start-Up Digest.
The entrepreneur says that there is a lot of money to make from furniture-making, adding, however, that it requires patience. She gets international models from the Internet and designs them.
Through her work, Blessing has courted customers from various spheres of life, including bank workers, civil servants, friends and family.
The social media has also greatly helped her, as she markets her furniture products via Facebook, Twitter and other platforms, while also putting her handbills on church bulletins.
In terms of what is trending in the furniture industry, Blessing says it is what is called 'Strictly Antique'.
She states that patronage of locally made furniture is slow owing to consumer preferences and petty considerations.
On where she wants to be in five years' time, Blessing says she sees herself owning a big furniture factory.
Next is Marvis Marshal Idio, chief executive of the Port Harcourt-based Jacmavis, which deals in interior design, furniture-making and construction in general.
Though the Imo State-born entrepreneur has been in the industry for a few years, she came into prominence in December of 2016 after winning Season 3 of The Next Titan organised by Heritage Bank.
A graduate of Architecture from University of Uyo, and with second degree in Interior Designs from Florence Designs Academy, Italy, Idio walked off from that competition with  N5 million, and a brand new Ford Ecosport from Coscharis Motors.
One major reason why she won the prize was her capacity to turn what is commonly called 'trash' into raw materials for her interior designs and artistic works. Hence she converts waste products into goods that are sought-after.
Her target is to create an African interior decoration brand that will be affordable and environmentally friendly.
She plans to always create value for the environment and support others to manage wastes. By so doing, the country will have fewer wastes and jobs will be created along the collection and conversion value chains.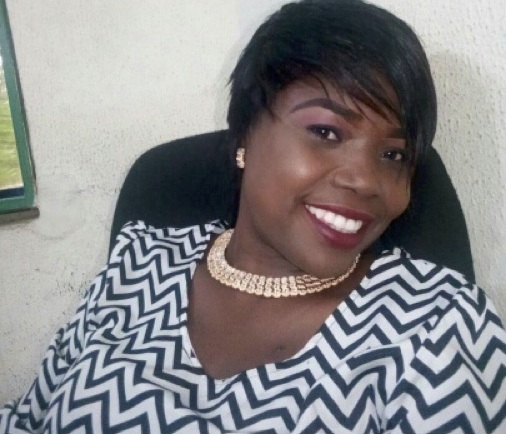 Her plan is to turn wastes to wealth, which is when the commonest things anyone sees in her factory in Port Harcourt, Rivers State, are used tyres, cardboard sheets, pet bottles and old furniture pieces, among others.
Another entrepreneur that is making waves in the interior decoration industry is Mimi Shodeinde, chief executive of Minimat Designs.
Shodeinde holds a degree in Interior Architecture at Heriot Watt University in Edinburgh, the UK.
She is based in the UK but is truly Nigerian. Her artistic work is not only meant for those in the UK but also people in Nigeria and other parts of the world.
She started as an artist and interior designer and her firm specialises in furniture and product design for commercial and residential projects in the UK and globally.
Interior design is not exclusive to female entrepreneurs. Chukwubuike Nnoli, chief executive of Zubnol Investment Limited, is also making waves in the industry.
Nnoli manufactures interior decoration products and supplies them to retail stores, open markets and several outlets.
Zubnol produces 'throw pillows', bed sheets, baby duvets and embroidery products. His basic business is to buy raw materials, which can be in unfinished or semi-finished forms, and turn them into finished pillows, bed sheets and duvets used in homes, offices and hospitals.
Based in Awka, Anambra State, Nnoli's products are supplied to distributors and several outlets that, in turn, sell to final consumers.
Zubnol Investment Limited started in 2011 with N190,000 as Zubnol Ventures. The fund was used to acquire materials.
 From N190, 000, the business has now grown to over N3 million, supplying products to over 10 outlets located across the country.
"Our target is to capture the local market and the West African market," the entrepreneur tells Start-Up Digest.
"One of the key feedbacks we get is that our products are well designed and durable," he says.
"We are in many stores already and demand is already overshooting supply," he discloses.
 "Our target is to satisfy the burgeoning local demand and then export to earn foreign exchange. This, with God, will happen soon," he says.
On the patronage of made-in-Nigeria products, he says, "I am not expecting Nigerians to patronise made-in-Nigeria products just because they want to be patriotic. The truth is that locally made products are good enough and much, much better than what we get from Asia."
"Going into export requires some capital outlay. You will require a lot of funds. We need N10 to N20 million to acquire some more critical machines and move into a big factory. The creativity is there, the innovation is not lacking, but we need cheap and long-term funds," Chukwubuike says.
He stresses that through the online shop, which will soon be ready, customers in Nigeria or abroad can buy Zubnol products online and have products delivered to them at stipulated time.
He points out that the responses he gets from customers convinces him that many Nigerians want cheaper but good products from local manufacturers and retailers.
"Our inputs are expensive, which is why some of the finished products are costly. However, in as much as we are making products with a touch of class, we are giving our customers what they want at affordable prices," he states.
ODINAKA ANUDU